Libby Cox
Philosophy teacher
Libby Cox is an E-RYT 500, a mother of twin boys, an educator and a dedicated student of the body. With degrees in art, dance and education, a 19-year yoga practice, and a penchant for storytelling, Libby's teaching approach is compassionate, and witty.
Teaching yoga since 2004, Libby has served on faculty in yoga teacher training programs in the US and abroad since 2010, drawing upon her studies from numerous styles of yoga and teaching approaches in order to meet the needs of yoga students and aspiring teachers alike. Most notable are Libby's studies with Patty Townsend, Judith Lasater, and Douglas Brooks.
Townsend developed 'Embodyoga', an approach to movement steeped in anatomy-driven, developmental movement principles of Body Mind Centering (BMC). Libby uses these principles to help students discover and release underlying causes of dysfunctional movement patterns. Libby's studies with Judith Lasater have given her the skills to work individually with students on shoulder, hip and lower back health. Dr. Douglas Brooks introduced her to Rajanaka Tantra, a body of ideas that emphasize the invaluable education of everyday human experience. Libby works with students, using the vision of yoga philosophy, to help them gain perspective, presence and resilience through life's joys and challenges. Libby recognizes that to be a knowledgeable instructor one has to understand the world of yoga as a whole and not be closed off to any yoga experience, knowledge or practice. It is through this knowledge, Libby discovered, she stays grounded in her personal practice.
his combination of studies has sustained Libby's long time love of connecting the exploration of body-mind and breath to invigorating, well-informed creative movement. She also loves the support and inspiration that grows out of being part of a yoga community, and seeks to share her love of yoga as a philosophy that nourishes the capacity for creativity and resilience on life's paths.
A recent transplant from Austin, TX (& Yoga Yoga) to Eugene, OR, Libby is the director of Two Birds Yoga Training, and teaches for Balanced Hot Yoga.
In search of a new sustainable form of exercise, Erin began practicing yoga in December of 2005. She had broken her pelvis, leg, and neck in an accident two years earlier. Noticing immediate physical and mental therapeutic benefits after her first class propelled her into a regular practice which has lasted fourteen years to date. She attained her teaching certification in the Spring of 2011. Teaching turned out to be just as fulfilling as practicing and, being a lover of knowledge, she began her anatomy studies in 2013. This in turn has led to her current pursuit of a doctor of physical therapy degree. The pillars of Erin's teaching passion are service and observation; helping people feel better and the discovery of places where different cultures agree upon the ways of the body and mind are two of her greatest joys. Erin encourages raising the bar of yoga asana to a more universally accepted method of physical therapy and injury prevention and sees this endeavor beginning with the yoga teacher.
"My yoga practice gives me calm energy and has relieved a myriad of ailments but first and foremost brings me awareness and gratitude."
Relevant degree(s), certification, or substantial education:
Bikram Yoga Certified Teacher (2011)
University of Texas, Austin, BA in philosophy (2005)
University of Manchester Sotheby's Institute, MA in Contemporary Art (2008)
University of St. Augustine for Health Sciences, Austin, TX (2022)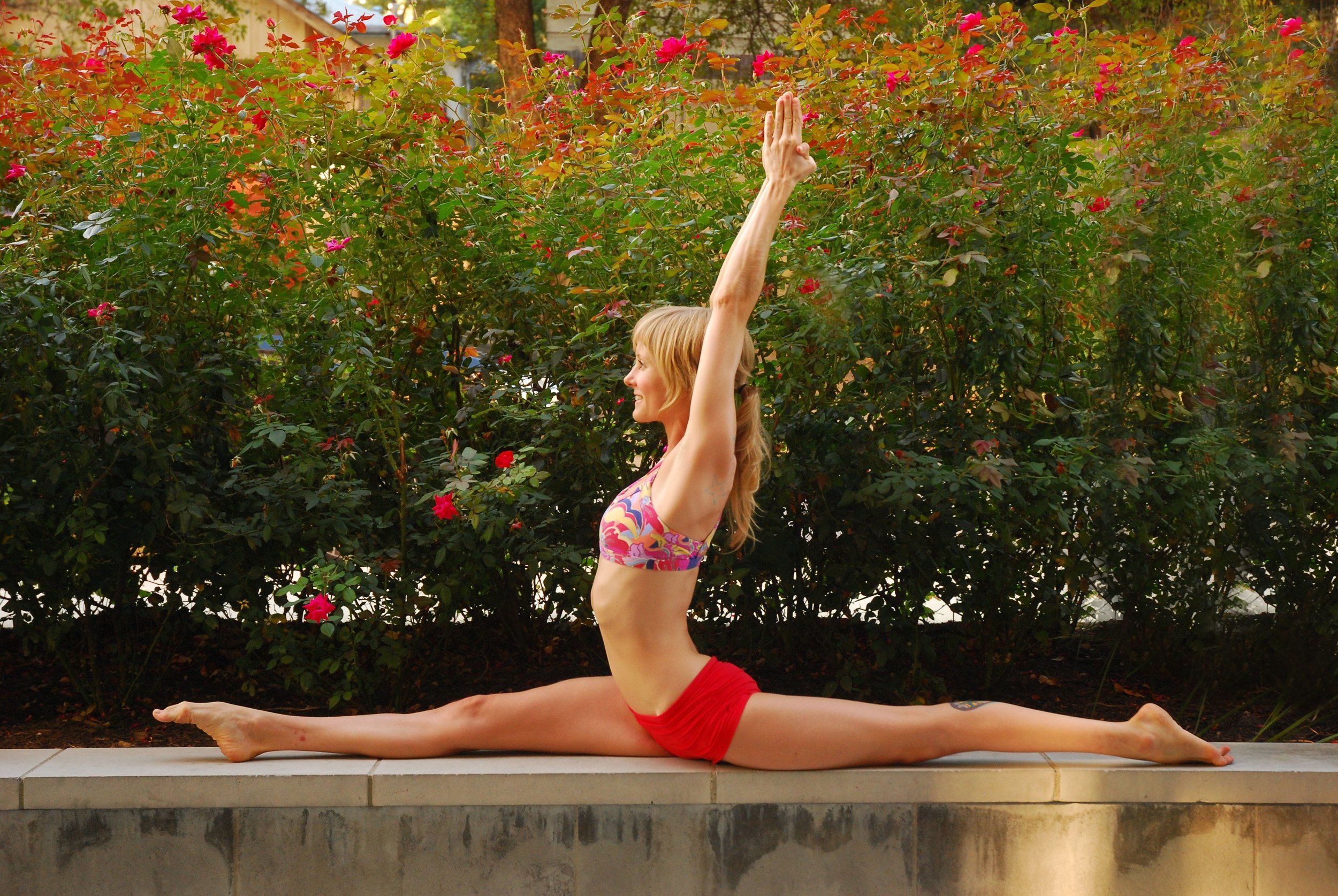 Afton Carraway
Asana & Prenatal Specialist
Having both practiced and taught yoga for well over a decade, I have rediscovered myself over and over again through my experiences with yoga. My journey from discovering yoga, to becoming a yoga champion, to becoming a mother, has made me realize that my practice is so much more than asana.
The control, clarity, and contemplative art that accompany my physical practice have expanded my mind, increased my emotional awareness, and tapped into my creative abilities. In addition to Bikram training in both the beginners and advanced series, I am 500 RYT certified under Yoga Alliance in advanced teaching methods with Christina Sell and Gioconda Parker and am a level 3 Original Hot Yoga Association certified teacher. I have also studied prenatal yoga under the YoMama Yoga teacher training, completed an Ashtanga Vinyasa training course under David Swenson, and have studied Yin Yoga teaching methods with Gioconda Parker.
I view the practice of asana as a modality to gain inner awareness and clarity in oneself. I intend to continue my education in yoga studies and philosophy to learn more about the infinite possibilities of the practice. Through my teaching, I hope to encourage students to take on a keen interest in themselves to empower and help them realize their fullest potential beyond perceived capabilities.
Kathy Durham Ayurveda & Asana
Earth Mama, KD!
Deeply connected and rooted to the earth, this lady continues to step into her wisdom every day! Her appreciation for order and integrity are evident in all that she does. Her class is precise and intentional, her workshops methodical and memorable, her meditations mystical and magical.
Her yogic journey has woven an amazing path for her to fully embrace self-study. She has done it all: teach a ba-zillion classes, compete, help manage studios, develop teachers, train competitors, host women's circles, retreats, and teacher trainings. She resides and teaches regularly in Bend, Oregon where she enjoys all there is to love of the outdoors. Asana, astrology, ritual, yoga philosophy, and backpacking fuel her fire.
Once you meet her you'll understand why we all tell her she is 'older than the sun and moon'...she knows things... or will steer you in the right direction to find an answer.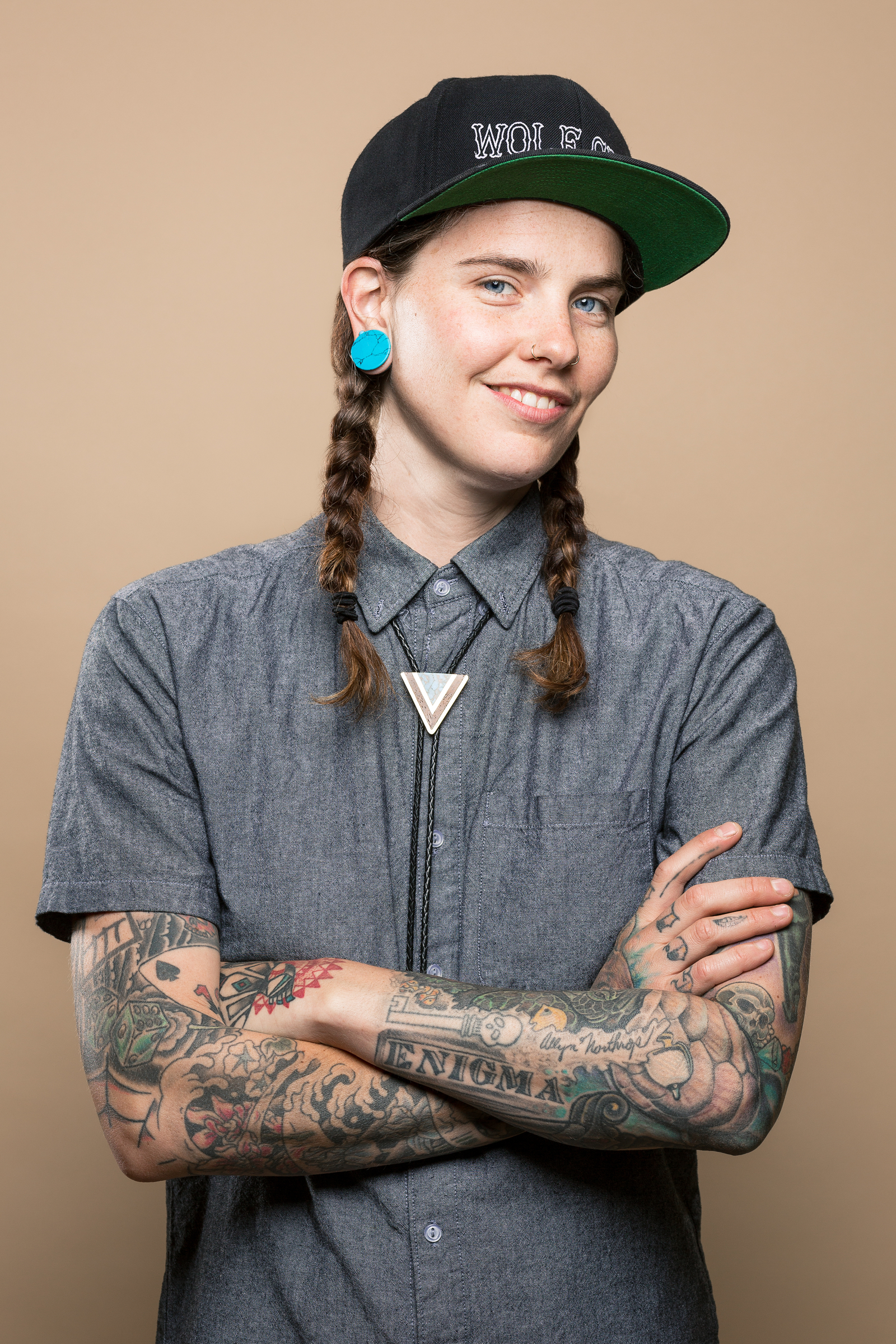 J Whisky Northrop, LAc, MAOM
From a young age, Whiskey developed an empathetic way of connecting with others. Acting as her disabled mothers caretaker, she was challenged and also gifted with the deepest gratitude for those who are unable to care for themselves physically, mentally, spiritually, and/or financially. After obtaining a BA in Film, Whiskey realized that though she loved working in an artistic industry, she was lacking a sense of greater fulfillment. In 2014, she obtained her Masters degree from Oregon College of Oriental Medicine. Stepping into someone's life as they navigate their health needs and concerns is a profound privilege and it is Whiskey's goal to support her patients in their natural process of healing and transformation.
Owner of Original Hot Yoga 305, Carolina leads her tribe with truth and passion. Her school is filled with every type of human from every walk of life. She wholeheartedly believes in the power of communion, in coming together for the greater good and that all humans deserve health. Always working to lift those around her up, she facilitates a space of excitement for the unknown.
As a Queer POC, she wants people to know that #yogalookslikethis, meaning yoga looks like all of us .There is no box to fit in when it comes to health, wellness, and happiness. Her main inspiration currently revolves around hatha and ashtanga yoga lineages and acupressure and trigger point therapy.


Credentials :

Bikram yoga training 2010 .

Sacred Geometry Yoga Teacher Training 2018

Silence of Self Yoga Teacher Training 2018

Maha Hatha 200 Hr Yoga Teacher Training 2019